This weekend I am over the moon to be featuring three very special ladies – vintage aficionado, Leslie (Madam Juju), local fashion blogger, Tori Mistick and local photographer, Lexi Shapiro.  Together they have pulled together a pretty brilliant weekend style guide to help you shop vintage!
Leslie is a good friend of mine who, today (TODAY!!!!) opens the doors on her gorgeous vintage boutique, Juju, in Point Breeze and I couldn't be happier for her!  She has an incredible wealth of knowledge when it comes to shopping for vintage and she knows firsthand what it takes to curate a killer collection of vintage clothing.  I am so grateful that she took the time out to impart a little of her wisdom and let us photograph inside her store in the midst of opening!
Tori is a fellow Pittsburgh fashion blogger and a good friend of mine and Leslie's so was the perfect person to model for us. We've collaborated in the past; photographing each other for blog posts, championing #Stylish Pittsburgh and most recently with Kim and Ashley, planning our pretty great Style Social events!
Lexi is a super talented portrait photographer who I met a few months back at a Propelle networking event.  After a few minutes chatting we both agreed that we needed to collaborate in some way, and so when the idea for this post came about I knew I wanted Lexi to photograph it.
So, yes, this Style Guide is pretty special and I am SO excited to share it with you all!  I'm going to stop babbling on now and let you read on.  Take it away, Leslie!
"It's a sickness."  That's how I cheekily describe my love for vintage clothing.  It is, of course, a passion that runs deep.  I spend all my time and money on searching for pieces.  So it's a major relief that I finally found a storefront.  Before then there was little room left in my house and my boyfriend laid claim to a tiny square in the basement surrounded by racks of clothing.  But now I have a space in Point Breeze that completes me.  Acquired in January, I have spent the last couple months setting up shop
People passing by always ask, "Where do you find your stuff?"  Truth is I have been hunting since I was a babe.  I started, in tow, with my mother at Estate Sales (and she learned from her mother, and on and on).  A passed down skill, like learning how to make grandma's spaghetti sauce except the ingredients are standout vintage and the sauce is a killer outfit.  I have amassed an impressive collection and participate in all the local vintage events including the Pittsburgh Vintage Mixer and the Sewickley Vintage Fair (rumored to make another appearance in the spring).  I scour racks, side streets, and sales searching, breathlessly, for gorgeous goodies; mostly breathless because the aforementioned goodies are so good.  A wise woman once posted on Facebook:  "It's not hoarding if your stuff is cool."  Well said, my friend, well said.
MADAME JUJU'S TIPS ON SHOPPING THE VINTAGE MARKET PLACE:
1/  The Mindset of 'Nowness':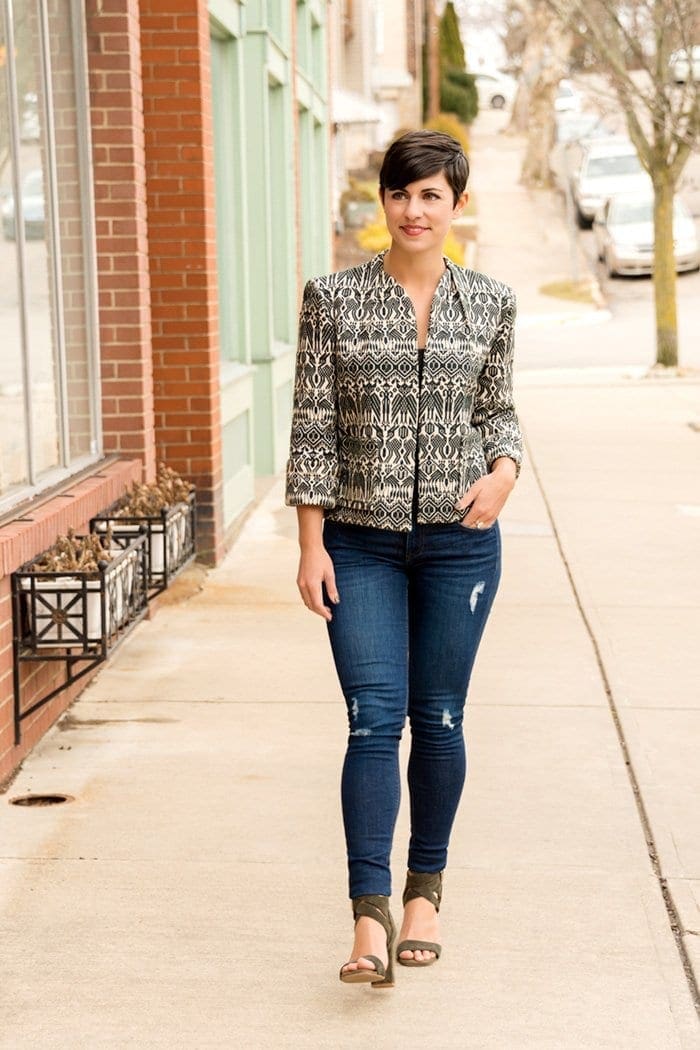 When shopping vintage it's best to stay current.  Know your trends and more importantly, know your style – this helps you to know what you want.  If your style is 1950's housewife, then go all out with the aprons and crinolines.  However, if you want to blend in, look for modern silhouettes.  Try scanning the pages of your favorite magazine.  See what's in vogue and how it is styled.  Designers rummage thrift store racks for inspiration – beat them to it.
2/  A Matter of Design:
See how your garment is made.  What do the seams look like?  Are they hand-stitched, serged (most likely) or do they look really well done (look up 'French Seam')?  Is there a lining?  How is it hemmed?  Are there special details that make a basic unforgettable?  Where was it made?  I know we are wise shoppers and we can tell when something is well crafted or made cheaply.  Use your good sense.  Read your labels.
3/  Naturally Beautiful: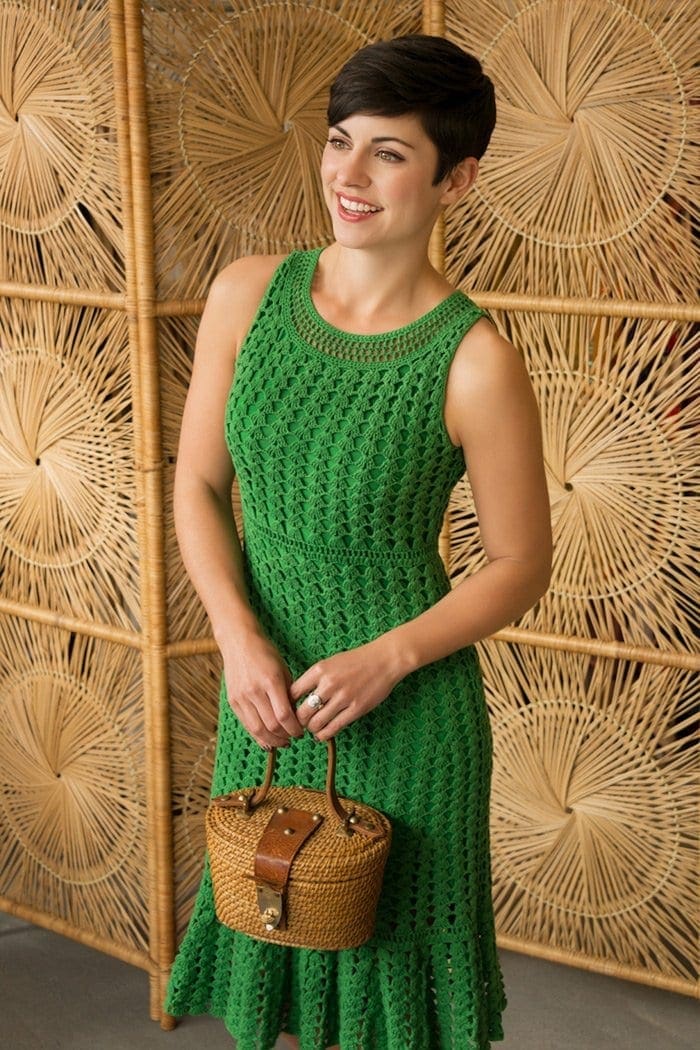 Mother Earth provides everything we need to live and wear.  Our plants produce cotton (linen), bamboo, hemp and our animal friends produce wool.  Wool can be crimped and twisted to make up mohair, alpaca, cashmere, merino, angora (rabbit hair).  Our insect friend, the mulberry silk worm, produces the luxurious silken threads that are then woven into divine textiles.  You see.  There are hundreds more natural fabrics – these are a good start.  If you find garments made of these then you have found a timeless piece of fashion.
4/  Label Love
Who made your garment?  Does the name sound familiar?  Is it Chanel?  Then snatch it up!  If you are a mad shopper, master pinner or overall fashion enthusiast, then you know your designers.  Trust me, it will pay off when you shop or thrift vintage.  Another thought, if you do follow these gifted gurus, then you are familiar with their 'look.'  It's ok to search for items that resemble a designer's style.  They will be a little less expensive but you will still achieve that chic-ness you are going for in your dressing.  Here's a handful of well known names to put in your badass pocket:  Dior, Missoni, Yves Saint Laurent, Valentino…but here's the crux – some of the prettiest things are sans label (In this event resort back to design and fabric).
5/  How to Haggle for vintage clothing:
You visit the fleas, mixers and vintage stores, alas, you found an item you love.  It's OK to negotiate price, however, be kind and mindful.  This is the shop owner's income flow and be assured the price on the tag is a fair one.  You are not only paying for the greatness of an item but also for the expertise of the seller.  You are paying for a service – the seller has traveled far to find that gem.  The garment was more than likely laundered (I always do) and mended (I touch each piece and give it my time making sure it is perfect).  With that said, there is still a chance to make a deal.  I speak for all vintage sellers when I say, "We have a passion and it feels so great to share that with the buyer.  We want you to love a dress as much as we have."
6/ Who's got the Goods?:
My great friend Jodi Hilliard, shop owner to The Vinge (@the_vinge), created a killer app named "The Vinge" a vintage locator.  You can download it on any smart phone.  It's revolutionary, seriously.  Visit a city and find the nearest vintage retail, pop-ups, fleas, thrift shops and antique malls.  You can also find local vintage events taking place.  My favorite etsy vintage shops are Noir Ohio, Tin Roof Vintage, Squash blossom Vintage and Kissing Tree Vintage (to name a few of the many).  Local etsy shops (find them at pop-ups and fleas), Sphinx Vintage, Velouria Vintage, Ruhling Woven, Reel Vintage and me, Juju.  Don't forget the local shops – Highway Robbery, Three Rivers Vintage, Eons (a staple) and Hey Betty (a long timer).  You can find us on Instagram.
Find me here:
Visit me:
6739 Reynolds Street Pittsburgh, PA 15206, Point Breeze
Happy hunting!
All photos were taken by the brilliant Lexi Shapiro from POSE PGH
Check out her website here and
Follow her here: