Well-fitting clothing is (obviously) the most flattering type of clothing.  Items that are too big can make you look bigger than you are, and so can clothing that is too small. Wear a jacket with the wrong sleeve length and the entire jacket will look wrong, this goes for the length of skirts and trousers too.  It doesn't matter how much you spend on your clothes, if the fit is wrong they will look terrible.
I know that it can be tricky (and time consuming) to find the perfect fit, off the peg, and I also know that it's often difficult to pin point exactly why something doesn't look quite right. But with my guidance (and my FREE checklist guide that you can download at the end of this article) you'll be able to spot that an item isn't correct and will be able to identify why so you can put a stop to spending time and money on clothing you never wear.
 
MY FIRST TWO PIECES OF ADVICE ARE:
Educate yourself on the fit of different brands.  Spanish retailers tend to suit tall athletic women (Zara is a great example of this), German brands are often a good place to head to if you're busty and I find British brands are great for pear shapes.  Some retailers cater for women who are short in the body, others – for those of us who are long in the body.  And of course, some retailers sizing is generous while others are on the skimpy side – a fantastic example of this is British retailer Marks and Spencer; their sizing is sometimes so generous that I have to go down two sizes. It's so frustrating!  Obviously it's not as black and white as this (All Saints is British and I rarely get a good fit for my pear shape in there) but the reality is that some brands just won't fit you well while others will.
Try clothes on before you buy them.  I know it's difficult when you don't have a lot of time or if you have the kids in toe, but if you can, it will probably save you time and hassle in the future. While I'm talking about trying clothes on, I suggest taking more than one size of the items you're trying on so you won't waste time putting your own clothes back on to run out and grab another size.
OK, so hopefully I've encouraged you to identify the retailers that fit you best and have persuaded you that it's worth trying before you buy, so now we can start to check the fit.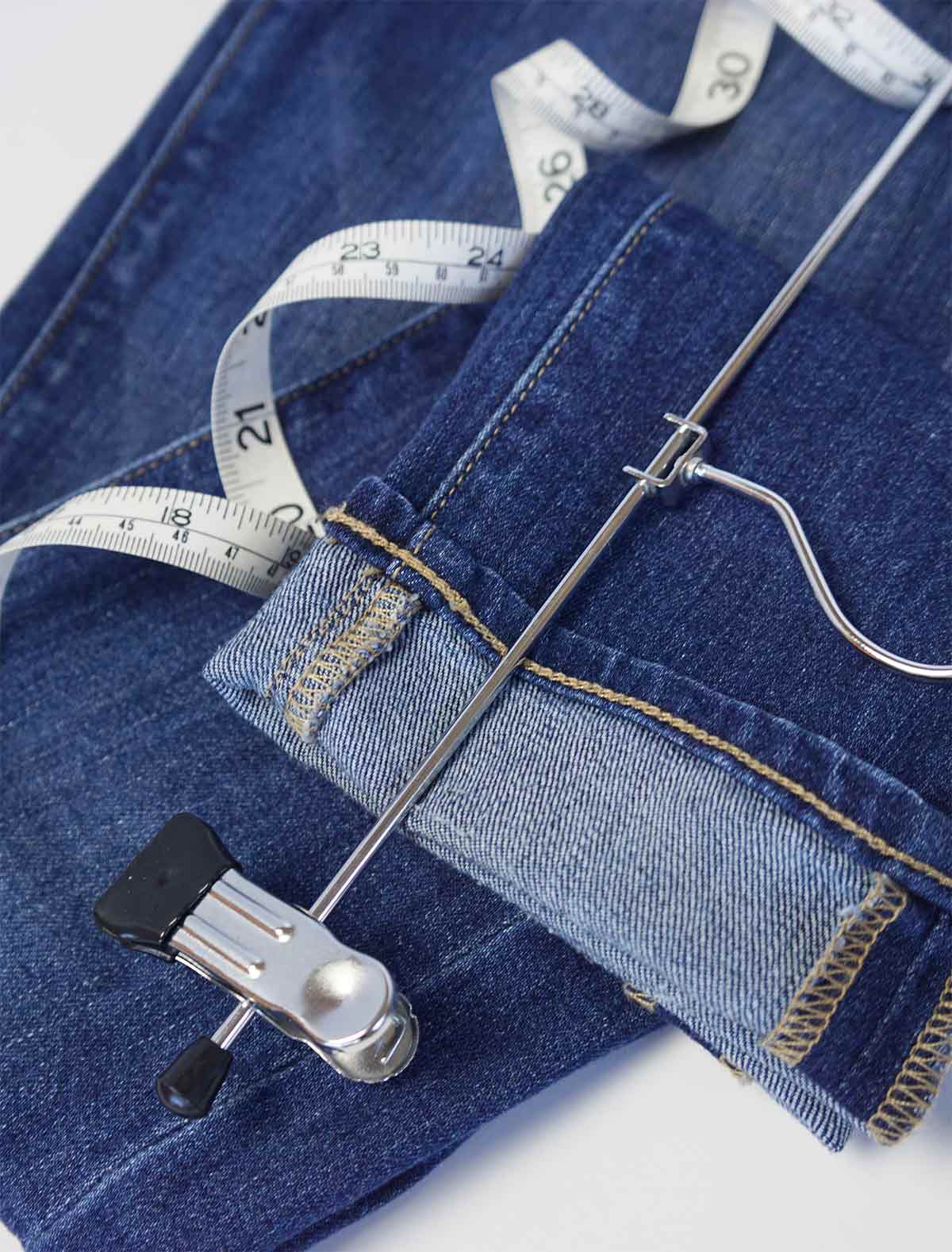 8 POINTS TO CHECK
Where do the shoulders sit?
The shoulder should match your shoulder and the seam should rest on the edge of your shoulder at the point where there's a small gap between the bones.  If the seam is sitting off your shoulder you probably need to go down a size.  One thing to note here is that some tops have a dropped shoulder (like this) and Raglan sleeves (like this) don't have a shoulder seam at all so it can be hard to tell what the correct placement should be, but usually a simple pull of the seam from left to right will help determine if it's correct.
What is the sleeve length like?
Ideally the sleeve should sit at the base of your thumb, if it's too long it'll make the entire jacket look too big for you, it'll do the opposite if it's too short.  A good way to confirm whether a sleeve is too long is to fold the cuff under slightly and if the size of the top/jacket looks much better overall, you're probably correct.
What is the length of the top or jacket like?
If the hem cuts you across your widest point (for me that would be my saddlebags) it will highlight this and make you look wider than you are.  A simple turn up of the hem will help you identify the correct length for you.
Where does the hem of the skirt, dress or cropped trousers/pants sit?
As with tops you don't want the hem to sit at the widest part of your leg.  If you're not too sure what the most flattering length is, a safe bet is to opt for just below the knee, this is generally the most flattering length on all women.
Where does the waist of a dress sit?
If it sits too high above your waist the dress will look too small and girly for you, if it's too low you'll find it looks too big.  Simply lift the dress up at the shoulders to see if the waist looks better higher, and if you find yourself wanting to pull it down, it's probably sitting too high.  Obviously dresses have different waistlines – some are dropped  and some are Empire, so take this into account when checking the fit.
Are the buttons pulling?
This is a common problem with shirts and blouses, particularly if you have a larger bust but many of you don't notice it until you get home.
Are full length trousers/pants long enough?
This is quite possibly my biggest pet peeve (this and people who wear short tops over thin leggings that show their underwear.  Why????).  The front of the hem on full length trousers should rest on the front of your shoe and the back should just hover above the ground. If the hem is hovering awkwardly above your shoe it will look like you're wearing trousers that belong to someone else, and it can sometimes make you appear wider than you are, too.
How does the pant/skirt/trouser waist fit?
There shouldn't be any gaping at the back of the waistband.  If there is try a smaller size, or a higher rise. I've found that some retailers fit a curvy figure far better than others so shop around and find a brand that works for you.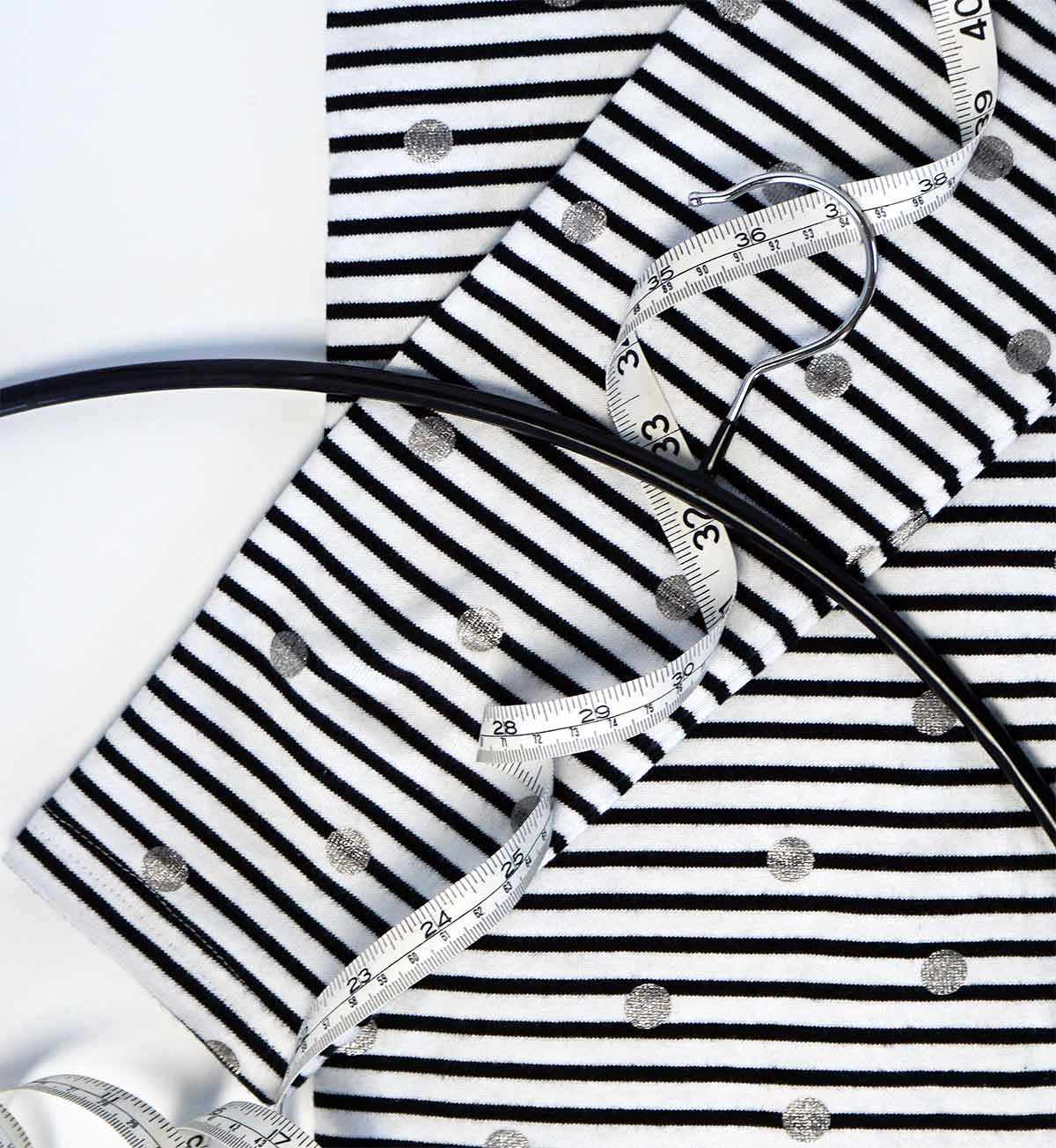 If, after all this, you're still making poor purchases then all is not lost.  There are a few styling tricks that will improve the and look of our clothing, but you'll have to wait until next week's post to find out what they are, so make sure you come back!
Or, if you want some professional help, let me shop for you!  I offer a range of in person and online shopping packages and I'd love to help you!
And don't forget to download my checklist below to help ensure you get the best
fit
DOWNLOAD MY FREE CHECKLIST
Designed to help you find the most flattering fit.
When you sign up, you'll be added to my VIP subscriber list and will get an email every 2 weeks that's packed with valuable shopping and styling tips that will help free you from disappointing outfits

I will NEVER sell or share your info with a third party. And every email contains an easy unsubscribe so you can unsubscribe at any time.