I wear these faux leather leggings a fair amount in the winter, I find them great for layering and I love the contrast in textures when paired with chunky knitwear.  I wrote a Three Ways to Wear featuring these back in Jan 2015 and they've featured rather a lot since then (here, here and here to share just a few) which just goes to show how versatile they are and suggests that they've become one of my wardrobe staples.  I'll admit, they're on their last legs by now, but at 30 quid the cost per wear is in the negative!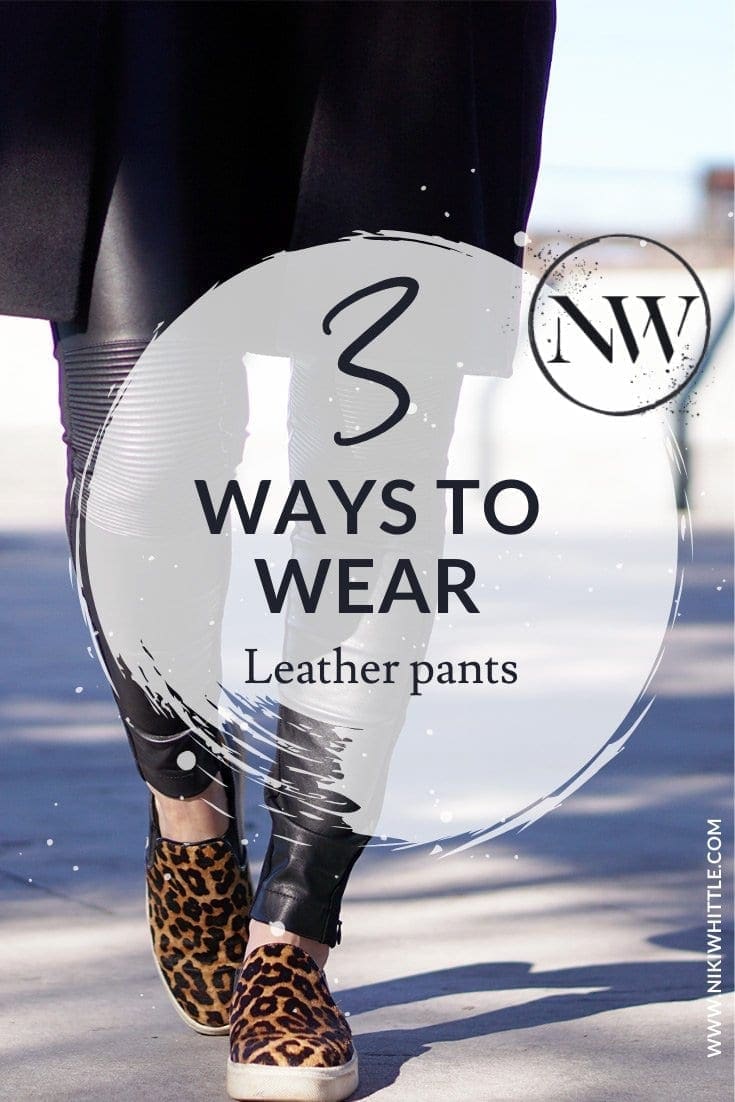 HOW TO WEAR LEATHER LEGGINGS WITH A DRESS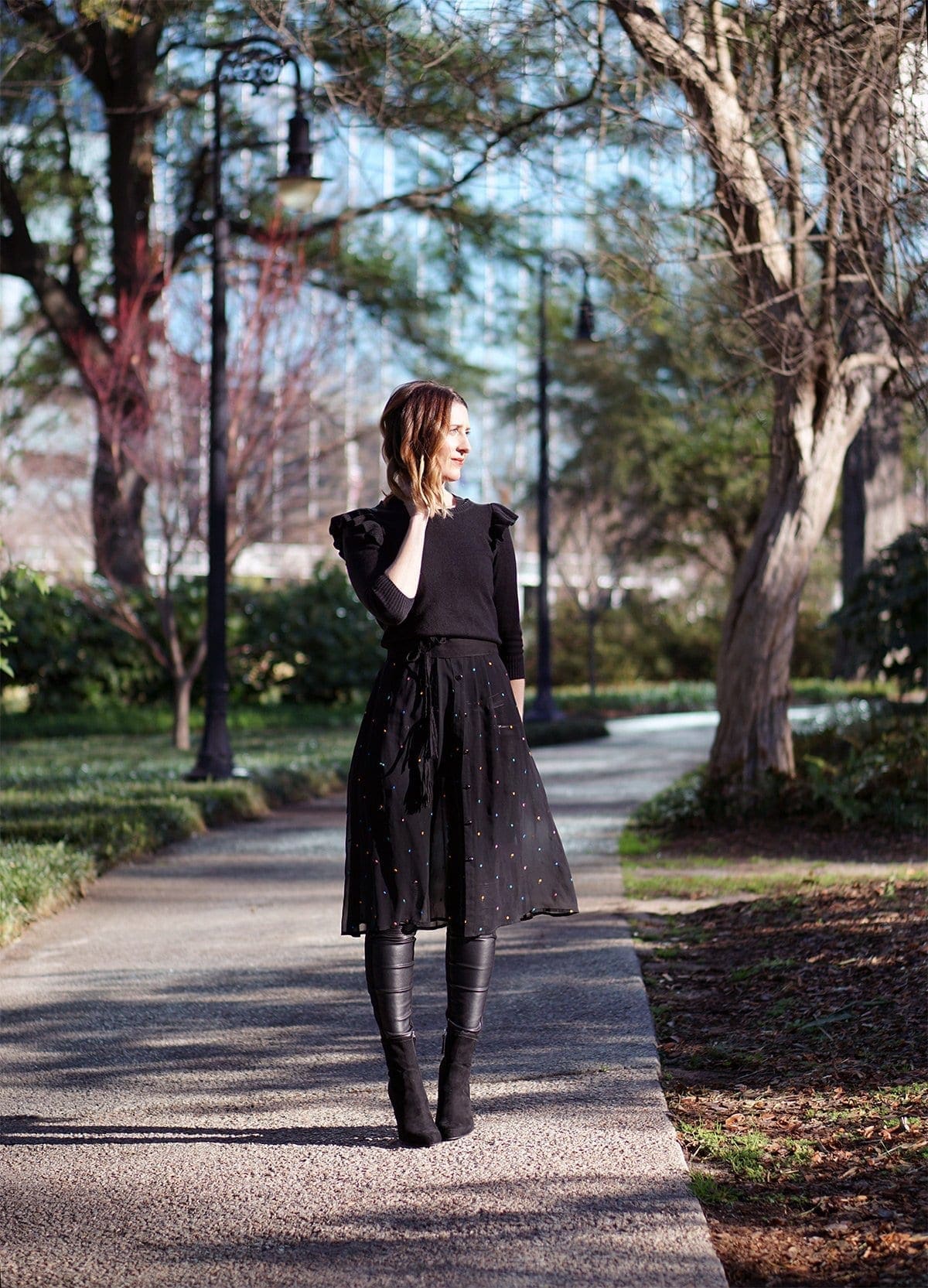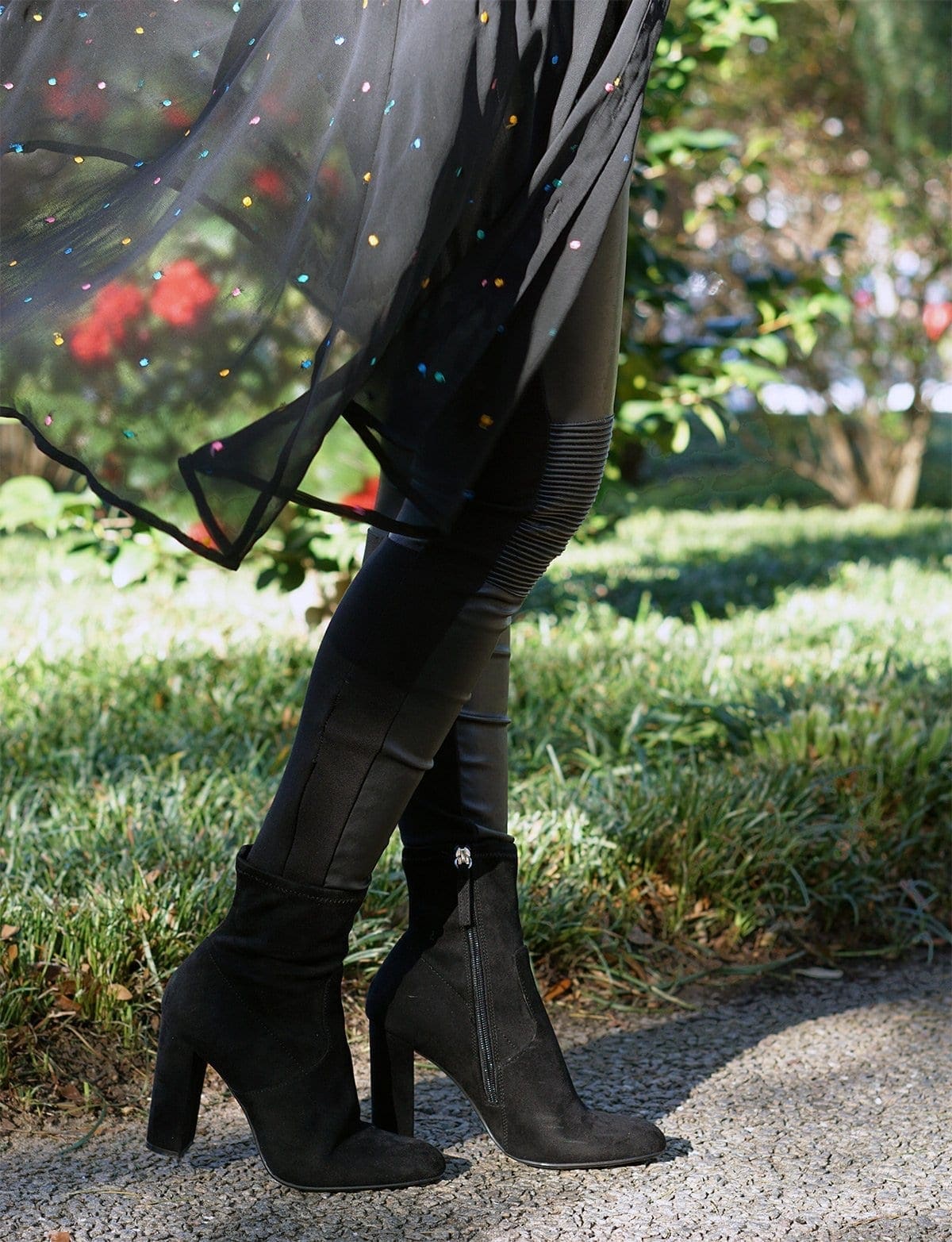 I really like the current micro trend for wearing dresses and skirts over trousers (pants).  I know it's not to everyone taste and I do approach it with caution so I don't wind up replicating the look I loved so much back in the late 90's but as someone who loves to layer, it's a trend that has my name all over it.  My favorite way to layer this look is with sheer fabrics but, really, there are lots of ways to play around with this trend, just keep proportions in mind –  I absolutely adore this look that Anna wears in her latest post, she's petite but her outfit doesn't drown her whatsoever and that's due, in part, to the belt she's tied around her waist that breaks up the mass of print and helps lengthen her legs.
HOW TO WEAR LEATHER LEGGINGS CASUALLY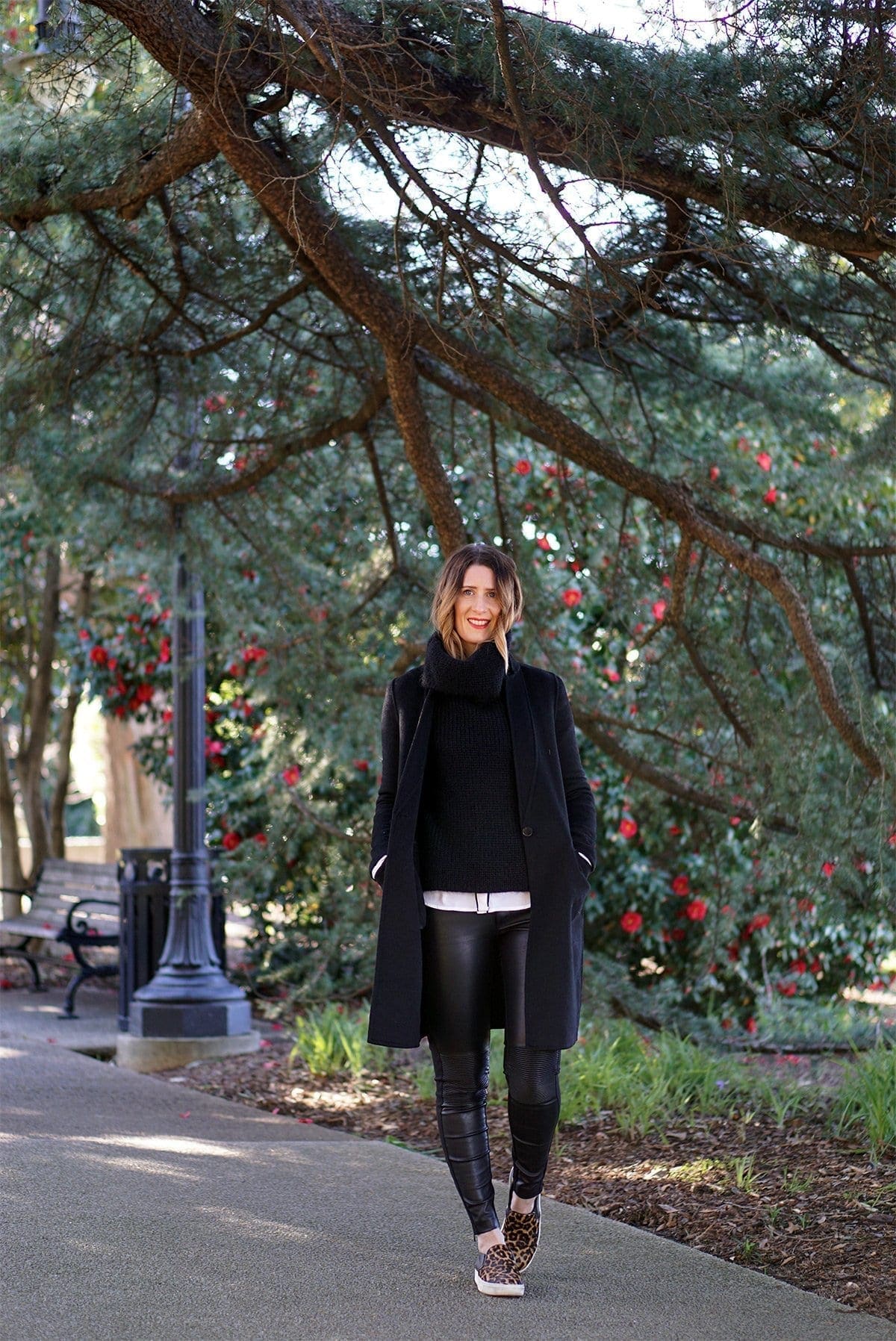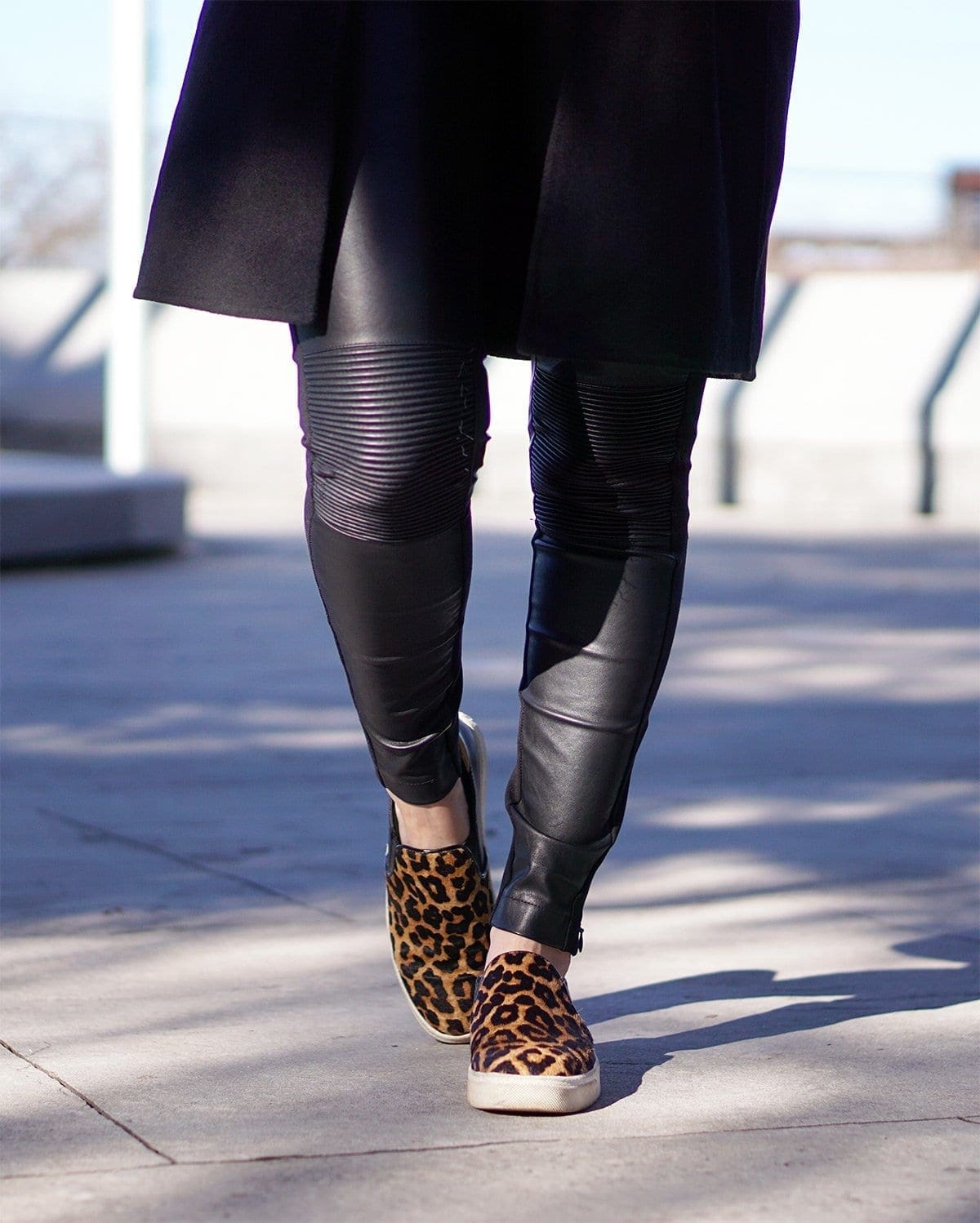 I think leather trousers (pants) and sneakers is a great combination, and if you're someone who wears a lot of black the sheen on the leather does a great job of breaking up the mass of black.  Combining different textures is key to wearing head to toe black without looking dull.
HOW TO WEAR LEATHER LEGGINGS WITH OVER THE KNEE BOOTS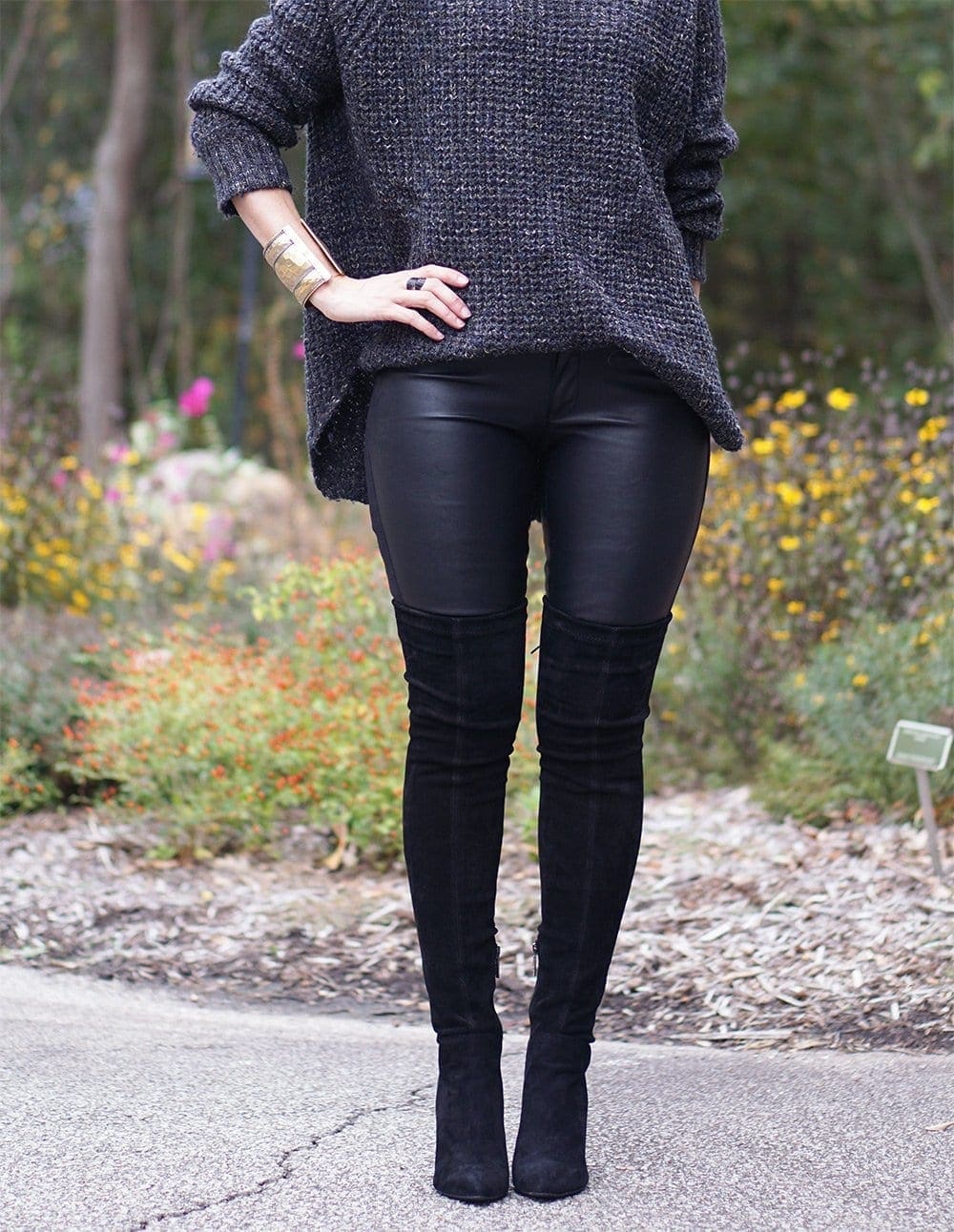 This outfit is a perfect example of how mixing textures can add interest to a fairly monochrome look and help highlight individual pieces – had I chosen to wear black jeans with this instead of the leather leggings, the over-the-knee boots wouldn't have stood out much from the mass of matte black, but by opting for something with a little sheen they've been highlighted.