This t-shirt has featured many times (and I mean MANY – see here, here, here, here, here, here and here!!!) on Style Studs and Lace, so I thought it was about time it had it's very own post.  Plus, most of us have a band T-Shirt lurking somewhere in the back of our wardrobe, so I thought I'd encourage you to get it out and wear it.  Last week I talked about getting out of a style rut, well if you're in one,  I challenge you to find that band tee and build a couple of outfits around it…you might uncover a gem of look!
HOW TO WEAR A BAND TEE SHIRT WITH A DRESS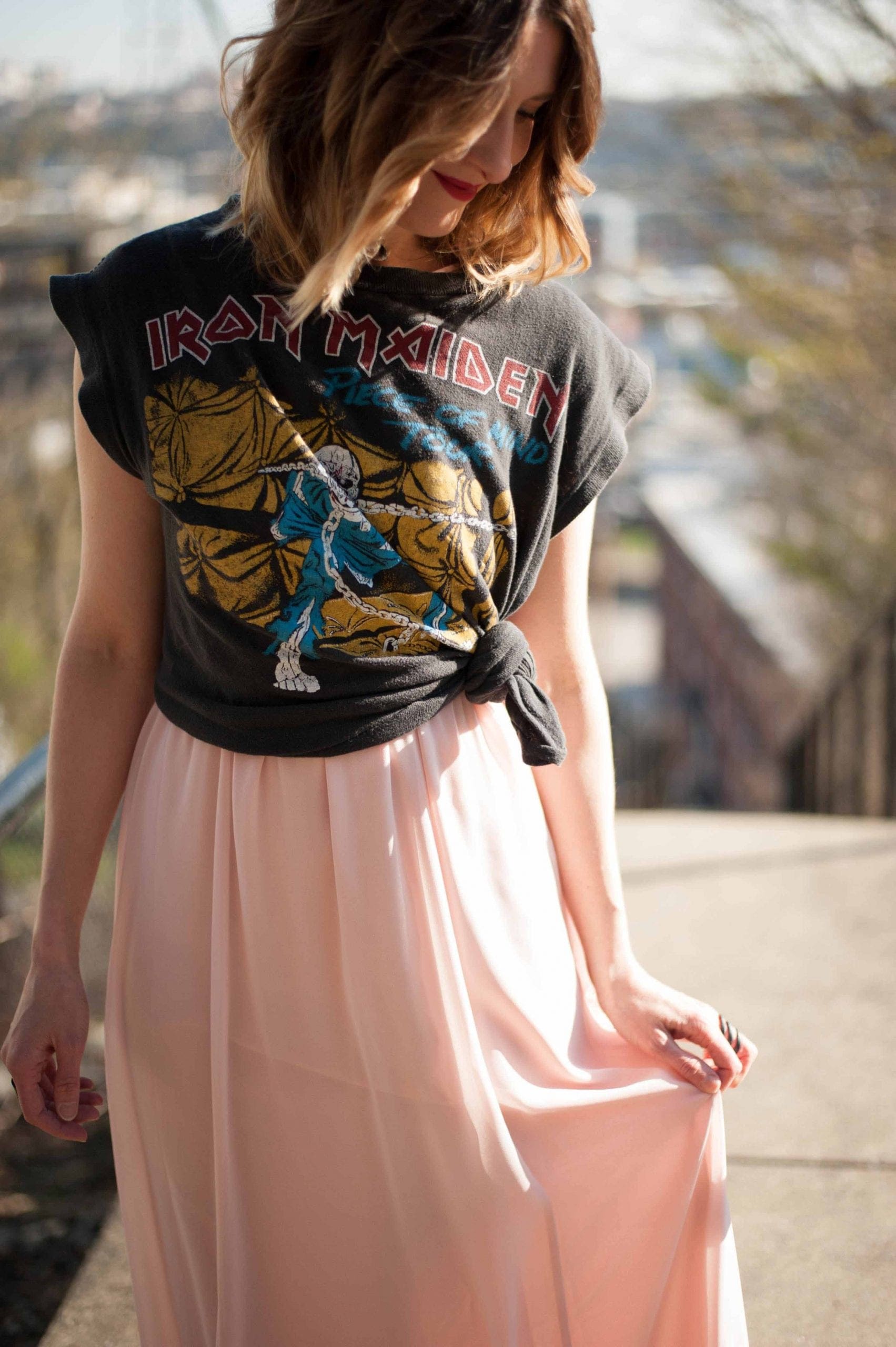 I love mixing feminine pieces with edgier ones and my favorite way to do this is to layer and knot a band tee over dresses.  Band tees are often large and sometimes shapeless so I like to knot the front or side – it gives the t-shirt some shape and highlights my waist which prevents the outfit from swamping me.  This dress is actually an old bridesmaid dress that I wore as a bridesmaid to a wedding in Africa last year. You know me…I hate keeping items for best!  If you want to see me style this bridesmaid dress casually, three ways, head on over to this post!
HOW TO WEAR A BAND T-SHIRT WITH A METALLIC SKIRT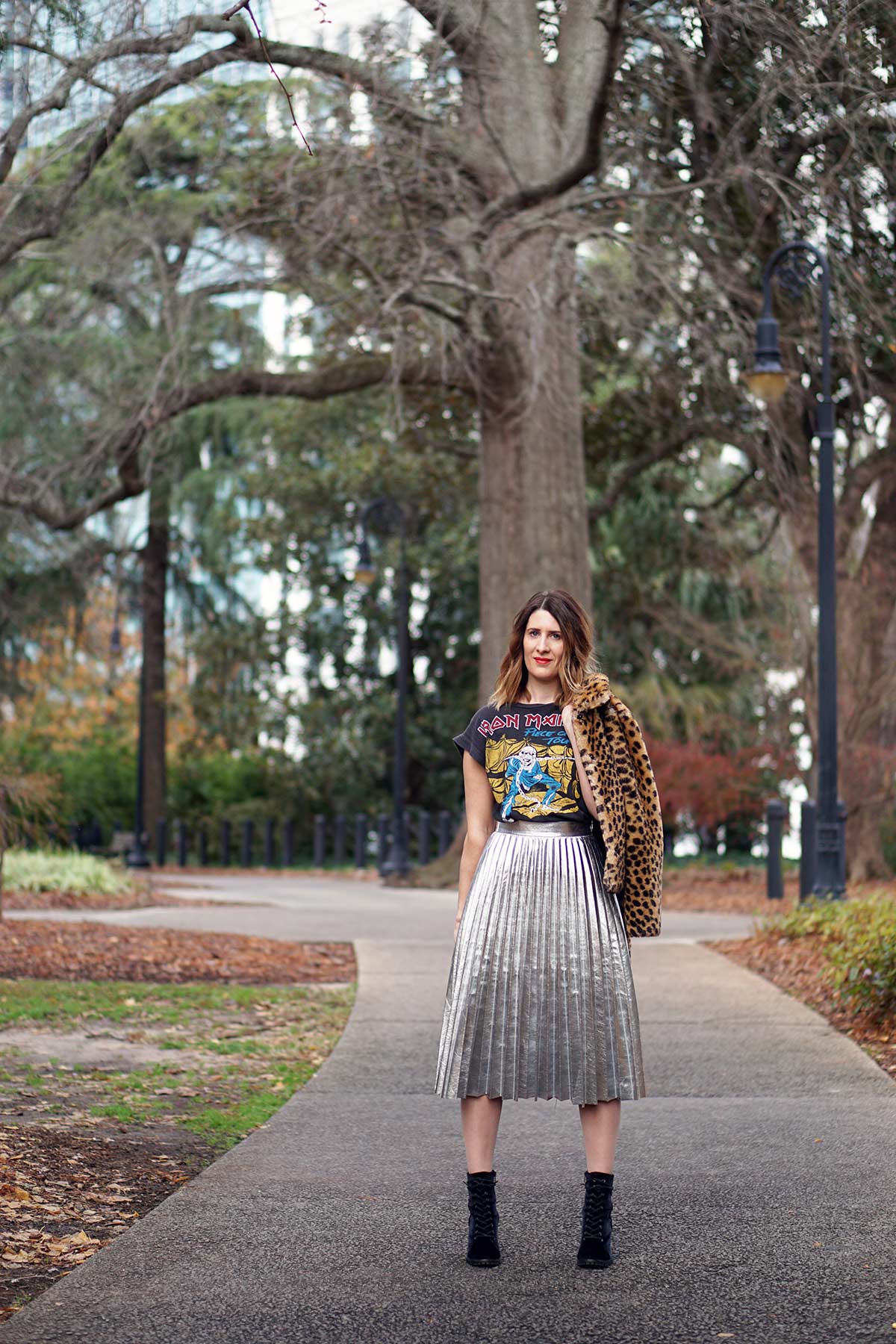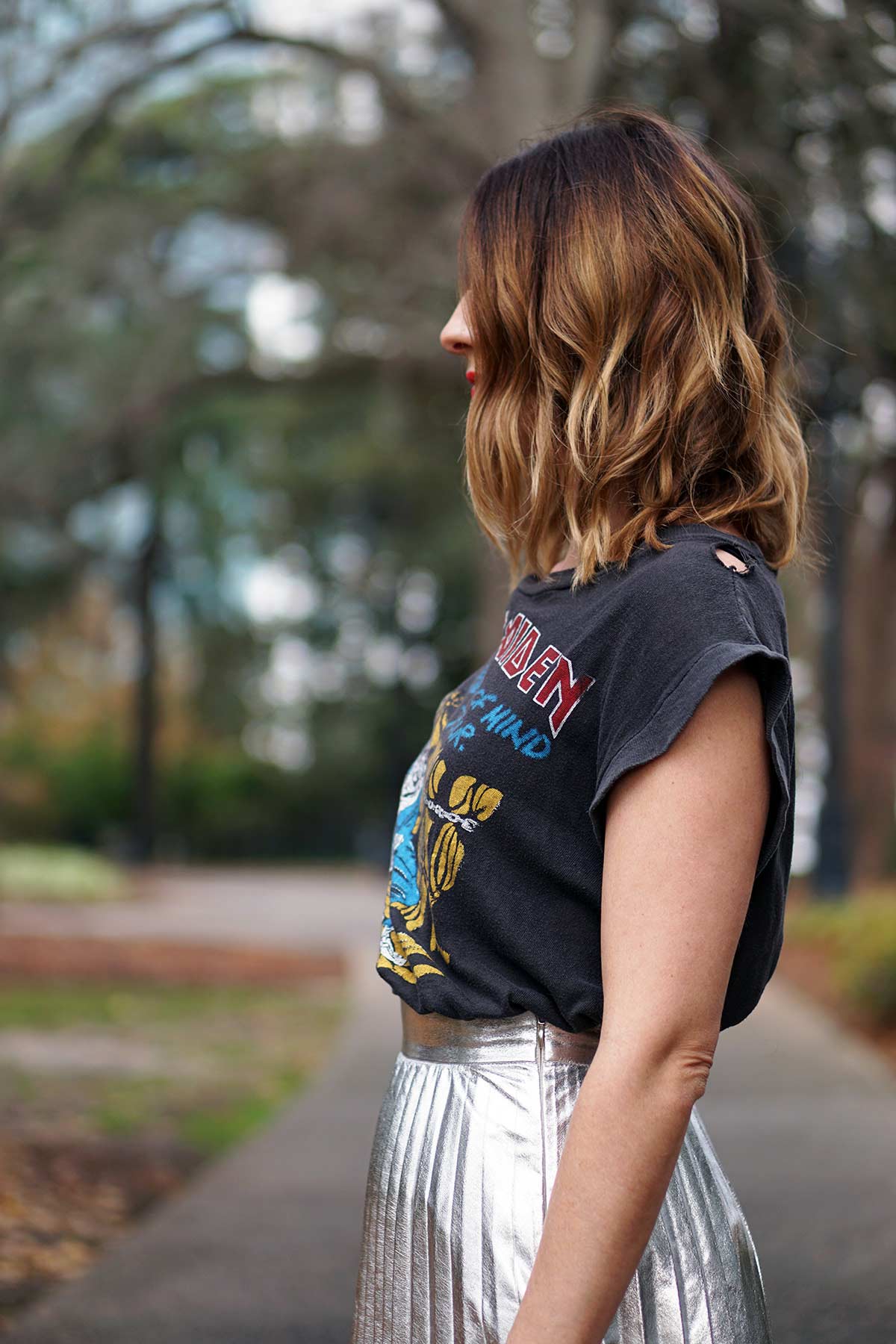 I don't particularly like new band tees – the fabric is often stiff, the fit boxy, and the sizing awkward, but a great way to get round this is to tuck them into skirts (or jeans/trousers) as I've done here.  This look has to be one of my favorites, the metallic pleated skirt is so fun to wear and I think it pairs perfectly with this Iron Maiden Tee!  It's that pretty, edgy mix that I love so much.
HOW TO WEAR A BAND T-SHIRT WITH SKINNY JEANS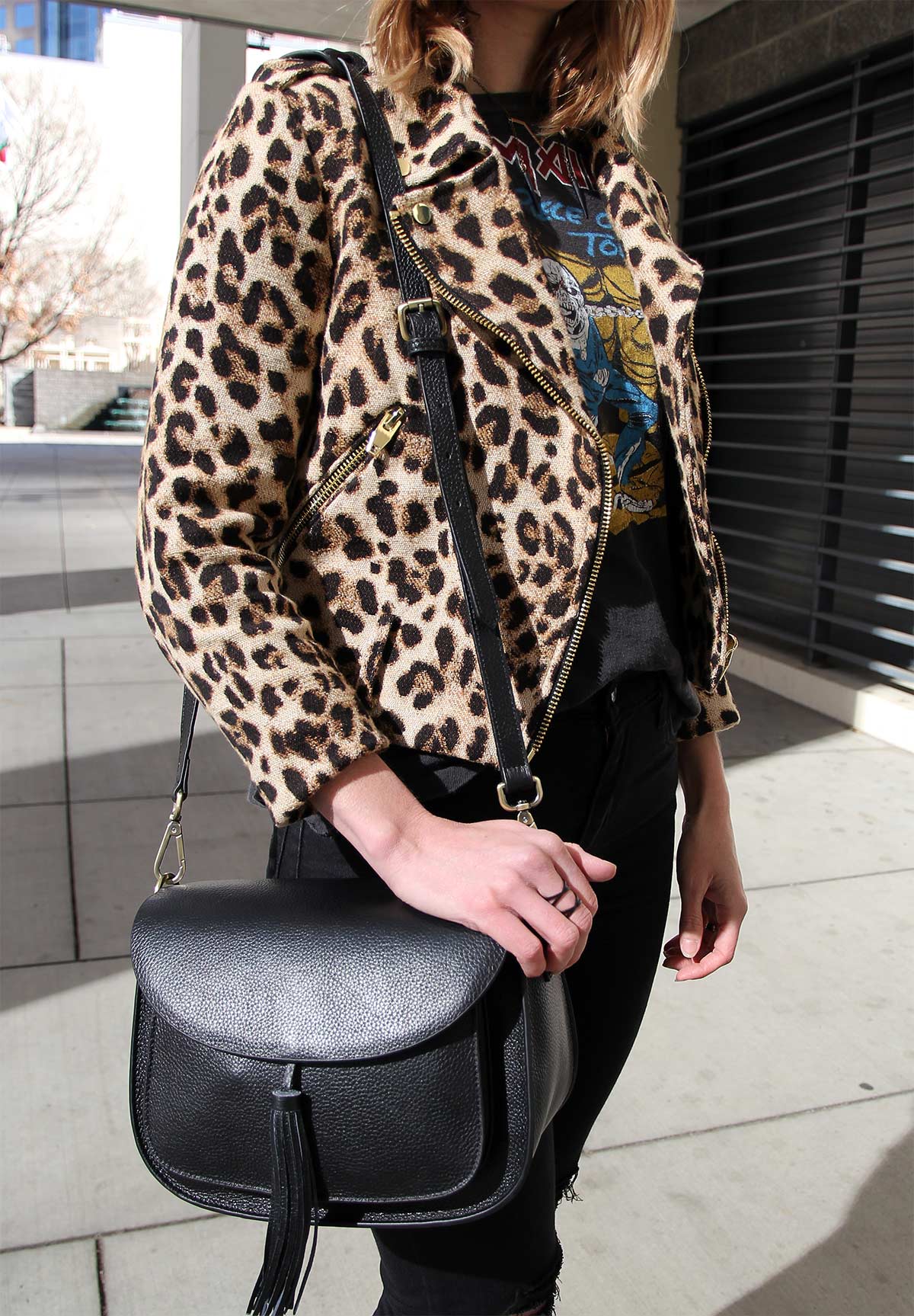 This has been a staple outfit of mine while we're transitioning into spring – and on days when it's a little chillier I'll layer my leather jacket on top too.  It's not very clear from this photo but I've loosely tucked the front of the t-shirt into my high-rise jeans to lengthen my legs a little, highlight my waist, and give the otherwise boxy tee some shape.  If left un-tucked, it hits me at my widest point which I find unflattering.  Of course this may not be the case for you, your band tee might look great un-tucked, or half tucked.  Just experiment and see what works for you!
GET THE LOOK!
(updated Nov 2019)